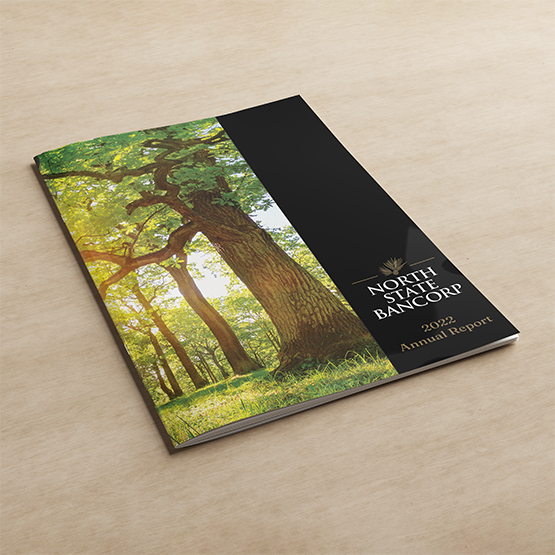 About North State Bancorp
North State Bancorp is the holding company for North State Bank, which has four unique divisions: CommunityPLUS, Government Lending, Mortgage and the Specialized Lending Group. Founded in 2000, North State Bank is a full-service community bank serving Wake and New Hanover counties through seven full-service offices.

North State Bancorp filed for a change in tax status in 2015 and became an S Corporation as of January 1, 2016, with approximately 180 beneficial owners. Shares of common stock are traded across the Company's desk and are not traded on any exchange.
Consolidated Financial Statements