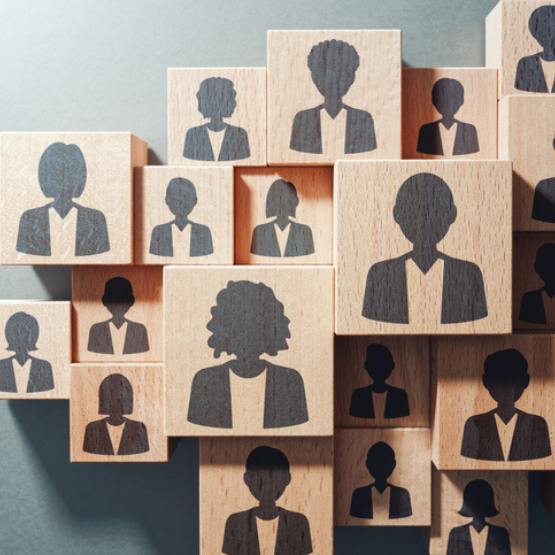 Careers
We believe each position is more than a job. It's a calling. Aligning your talents with a role that answers your calling is one of the best gifts you can give yourself. We hope this page will provide insights into what it's like to be a North State team member.

Award-Winning Culture
For the second consecutive year, North State Bank was named a top employer. The Great Employers to Work for in North Carolina 2022 designation was awarded by the Best Companies Group.

Dream Team
Passion. Energy. Determination.
Those are a few of the qualities we look for when considering candidates to join our team. If you are interested in working with some of the best in the business, explore our career opportunities.
Best in Class Benefits
Our comprehensive benefits package is customizable to best meet your needs.
Market President Sharon Moe reflects on how North State cares for the whole person. 
Relationships Rooted in Caring
North State Bank believes in the power of showing up for our team members, community and customers.
Deposit Support Manager Kelly Purcell looks back at moments that have helped define her experience at North State.
We Know Who We Are
North State has grown and evolved since its inception, but our core remains unchanged. We are principled and purpose-driven.
Sean Nock shares why he retired his resume.
Developing Leaders at Every Level
We believe success is fueled by having leaders at every level of our organization. Each role and person is important and valued.
Senior Relationship Officer Ken Sykes reflects on how North State supports the development of each team member.
Our Core Values

Integrity
Always being worthy of the trust placed in us.

Hard Work
Being responsible, committed and passionate about our work.

Fairness
Always striving to do what is right for our shareholders, customers and fellow employees.

Teamwork
Forsaking selfish ambition for the common good.

Consistency
Staying focused on who we are and what we do best.
What Our Team Members Are Saying

"The people I work with care about my continued growth and success. My ideas and hard work are valued; I am not just another number in a corporate setting."

Katherine Skaggs

Lockbox Supervisor

"People aspire to work for an organization that adds value to their lives and empowers them to add value to others. A place where more than the bottom line is important. This is that place for me. I am valued and empowered to make a difference every day."
Harryson Turner

Commercial Banker

"It's an honor to work for an authentic organization that was built on and practices strong core values. Employees are encouraged and inspired to have a purpose and be a blessing to others."

Sondra Collins

Mortgage Community Outreach Officer
Relationship Banking Specialist, North Raleigh
This role engages directly with customers to assist with their banking needs. As one of the primary "faces of the Bank," a relationship banking specialist must be able to quickly decipher customer needs, determine the best solution and clearly communicate next steps. It is ideal for someone who has a solid understanding of banking products, enjoys staying up to date on product and service changes and has a track-record of providing exceptional customer support.
As a Preferred SBA Lender, North State's government lending division is known for its responsiveness and efficiency. SBA underwriters play a critical role in thoroughly reviewing submitted applications, outlining next steps, and completing or coordinating action items. Ideal candidates have a lending support background and enjoy working both behind the scenes and completing select tasks directly with borrowers.
SBA Business Development Officer
This position is responsible for generating interest in and applications for the Bank's Small Business Administration (SBA) and United States Department of Agriculture (USDA) Business and Industry loans. One key to success in this position is creating a self-developed network of referral sources. Candidates should be highly motivated, self-starters who are well-versed in topics of interest for business owners and entrepreneurs. A track record of success in a similar position is a must. North State Bank is an SBA Preferred Lender and is consistently recognized as one of the top SBA lenders in North Carolina. 
Document Quality Assurance Specialist
This position reviews commercial and consumer loan documentation for accuracy and compliance in accordance with Bank policies and regulatory requirements. It's ideal for someone who is highly detailed oriented and comfortable learning and working in a variety of online data management platforms. Strong communication skills are a must.
SBA Loan Support Specialist
This position supports our robust SBA loan portfolio by reviewing closed loans for accuracy, boarding new loans into the core system, processing Colson 1502 reporting and reconciling accounts. It's ideal for a candidate with prior closed-loan support experience who has excellent communication skills, follow-through and enjoys detailed-oriented work.
---
Resume submission is only available for active openings.
North State Bank is an equal opportunity employer and gives consideration for employment to qualified applicants without regard to race, age, color, religion, sex, sexual orientation, gender identity, national origin, disability or protected veteran status.
Learn more about your EEO rights.
If you need special assistance or an accommodation in applying for employment at North State Bank, contact our Human Resources department at 919.855.9925.