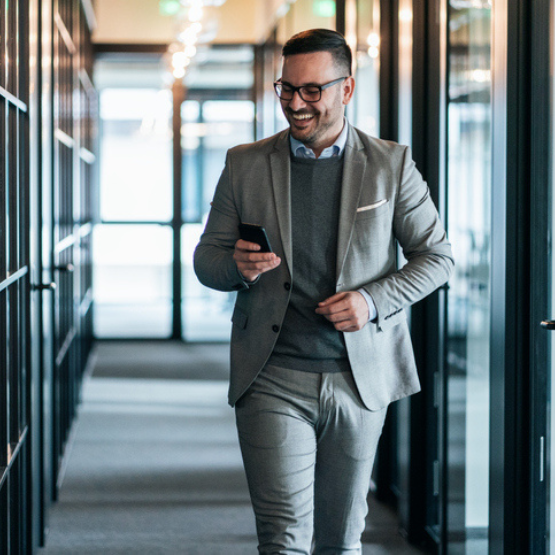 SBA Lending
Through a dedicated team within our Government Lending Division, North State Bank provides guaranteed SBA loans to small businesses in North Carolina and across the nation.
What to Expect

Speed
We have dedicated SBA team with the time, talent and infrastructure to respond quickly. Our loan review and processing takes place under one roof, so there is no downtime due to paperwork being shuffled from location to location. 
Simplicity
We have honed our process to be as simple as possible, taking you step-by-step from initial inquiry until closing. 
Responsiveness
Our responsiveness is second-to-none. Whether you prefer to stay in touch via phone, email or text, you will find communication to be one of our strengths.
SBA Loans at North State Bank
Commonly Asked Questions
While the SBA does not make direct loans, it offers programs specifically designed to meet the key financing needs of small businesses through partner banks, such as North State. The SBA sets the loan guidelines, and when a business applies, it is applying for a commercial loan structured according to SBA requirements with a government guaranty.
SBA loans are available to U.S.-based businesses with tangible net worth of less than $15 million and average net income after federal income tax of less than $5 million over the past two years can apply. Nonprofits are excluded.

Additional parameters include:

Retail businesses with less than $6 million in annual sales.
Wholesale businesses with less than 100 employees.
Manufacturing concerns with less than 500 employees.


How can funds from an SBA loan be used? 
Businesses use SBA loans for many purposes, including:
Purchasing or building their own facilities
Obtaining additional capital equipment
Refinancing existing debt
Buying a business
Funding for long-term working capital
What are the advantages of a SBA Loan?
SBA loans offer small businesses a variety of advantages over commercial loans:
Lower down payments
Lower monthly payments
Higher loan-to-value ratios
Longer terms
Low or no prepayment penalties
What information is needed to apply? 
The documents you will need vary depending on the size of your loan request and purpose. A list of typical documents you may need is shown below. In general, larger loans and/or projection-based loans require more documentation.
Personal Information for All Owners/All Applying
Name and ownership percentage
Contact details
Birthdate
Social Security Number
Valid Driver's License or Passport information
Personal financial information.
Three years of personal tax returns, including all schedules.
Business Information
Business name and contact details
Business type
Date of inception
Tax identification (ID) number
Previous government loan history
Management team information
Business plan (if applicable)
Business financial information
Business projections
Formation and other business documentation
Three years of business tax returns, including all schedules.