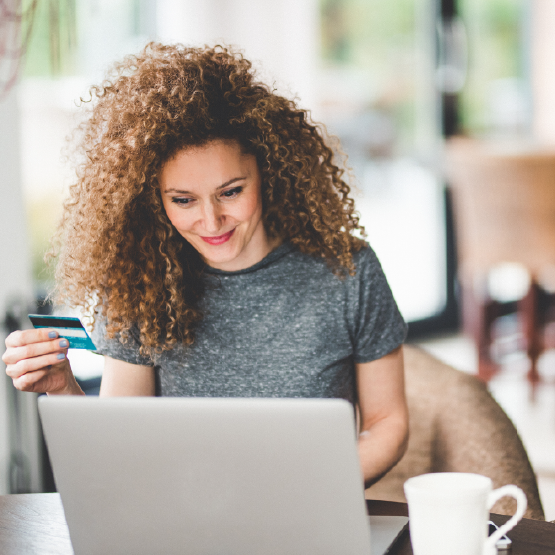 CardSwap
CardSwap lets you update payment preferences for your favorite online shopping, streaming, and subscription services from the convenience of Online Banking. There are hundreds of providers in the CardSwap system, including Amazon, Netflix, Hulu, Target and Wal-Mart.
Swap Your Card in a Single Spot
CardSwap is  available to all personal Online Banking customers at no charge. Try it out:
Login to Online Banking
Select Manage Cards
Select CardSwap
Follow the prompts
Preview CardSwap in this demo:
Why use CardSwap?
There are several benefits to using CardSwap, including to: 
Update payment information quickly and easily in the event of a lost, stolen or compromised card.
Save the time and hassle of visiting each company's site to update payment information.
Manage your cards with 100 companies currently in the CardSwap system, with more are added regularly. 
Commonly Asked Questions
Why did I receive an error message when adding a new payment method?
Error messages are generally prompted by:
Attempting to add a non-North State Bank payment method (i.e., from a different financial institution).
Entering an incorrect card number, expiration date, zip code or CVV.
How long does it take for the card swap to appear on the provider site?
It may take up to 24 hours. However, in most cases, the card swap happens immediately. It may take longer if the provider website is offline or we encounter an issue with the swap during the first attempt.
Why do I receive an email confirmation noting a new payment method is on file for some providers but not others?
Email notifications are determined and sent by the provider. While many providers send a confirmation, others do not.
What does a yellow (!) next to a provider mean?
Typically, the (!) next indicates the connection with the provider is temporarily offline for maintenance. In this case, check back later to swap your card.
It may also indicate an issue with your account. Click on the provider with an (!) to review the problem and receive instructions to resolve the issue.
Why did I receive a notification that my account was accessed from a device in another state?

Depending on the provider, you may be notified that your account was accessed outside your area. The servers used to process the card swap are often not local to your area, prompting this notification.
Why was I notified that my account was accessed from an unknown device?
You may receive a notification from a provider that your account was accessed from an unknown device. This is most common if you have previously selected "remember me" when logging in directly with the provider. Since we are accessing your account from a different device, you may receive this notification.
Why do some providers require a security code?
Authentication requirements differ by provider and may include a security code sent via text, phone call or email.