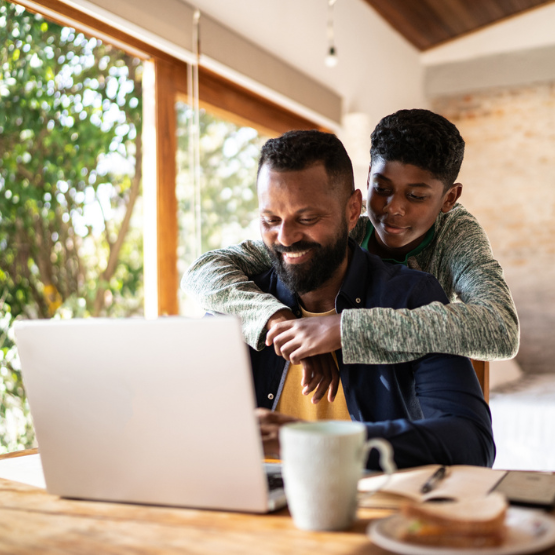 Loan Process Do's and Don'ts
While securing a mortgage loan, it is important to "freeze frame" your financial situation as much as possible. From application submission through closing day, shifts in your financial situation can impact the opportunity for loan approval. 
During the mortgage loan process:
Make your existing mortgage or rent payment on time and in full.
Keep all accounts current. Pay your bills and commitments on time, including child support, car loans, student loans, credit/store cards, utilities, phone service and cable.
Use credit cards as you normally would. If you rarely use credit cards, you will want to maintain a low activity level. If you typically use credit cards for daily/weekly expenses, keep the same pattern of usage.
Talk to your lender if you are considering any decisions that will impact your financial picture—no matter how big or small. What may seem like a minor decision, could have big implications on the mortgage process.
Make a major purchase (car, land, recreational vehicle, etc.).  If you lease a vehicle, don't trade up to a bigger lease.
Apply for new credit of any kind, including a store credit card or student loan.
Make any large credit purchases—even for items needed or desired for your new home, such as appliances and furniture.

Freeze your credit reports. The bank monitors your credit reports throughout the loan process; placing a freeze can delay loan approval and closing.

Change employment. If it is unavoidable, make sure you talk to your lender. Changes in employment may cause a red flag, especially if your income will decrease, become commission based or is in a different field.
Deposit funds into your bank account that are not easily documented. If you are receiving funds as a gift, you will likely be required to provide a signed letter from the person providing the gift in addition to other possible documentation.
Transfer money between your bank accounts. The goal is for your financial picture to remain as consistent as possible from application through closing day.
Get behind on bills. One 30-day late payment on a credit card can cost up to 110 points on your credit score.
Change banks or bank accounts. Have you been so impressed with North State Bank Mortgage that you would like to use North State's banking services? Great! After closing, we will help you establish a banking relationship.
Consolidate debt.
Borrow money—even from non-bank sources, like a family member or friend.
Co-sign a loan.
Close credit card accounts or increase/decrease credit lines. As part of the mortgage process, you may identify credit accounts that you no longer use or lines of credit that are higher or lower than desired. Virtually any change to credit lines—even those that you perceive to be positive—can have a short-term negative impact on your score.