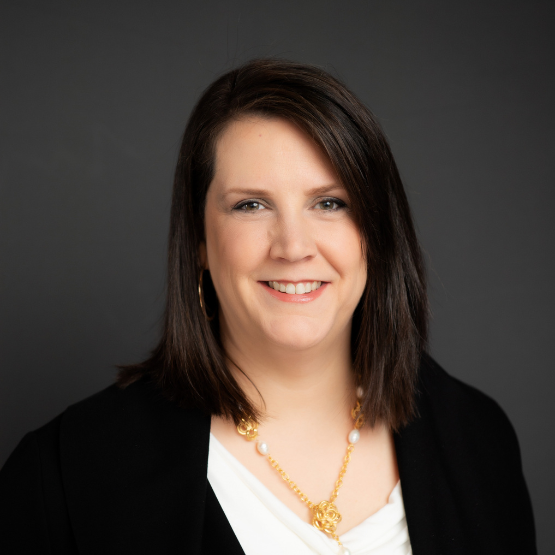 As a member of the executive management team, Amanda plays an integral role in strategic planning and direction-setting for the bank, along with guiding many of the day-to-day functions focused on growing customer relationships. She oversees the commercial and retail banking teams, wealth management, human resources, community outreach and marketing, and co-leads the bank's mortgage division.
Amanda joined North State Bank in 2005, just five years after the Company's founding. She has played a significant role as the Company has grown and created four dedicated divisions. Prior to joining North State, she held positions at Varian, Inc. (now Agilent Technologies), The University of Tulsa, First Citizens Bank, and Triangle Bank. 
An alumna of North Carolina State University, Amanda earned a bachelor's degree in business management with a concentration in human resources. She is a graduate of the North Carolina School of Banking at the University of North Carolina at Chapel Hill and holds the designation of Senior Professional in Human Resources. In 2022, she was elected to a three-year term on the North Carolina Bankers Association's Board of Directors, a professional trade organization that is a cornerstone for the State's industry, providing advocacy, leadership and support for its members.
An enthusiastic supporter of her alma mater, she is currently in her second term with the NC State Foundation Board of Directors, where she serves as chair of the awards and grants committee. Amanda is also a member of the NC State Alumni Career Focus Group and is a Lifetime Member of the NC State Alumni Association. She previously served as a professional mentor for NC State's College of Management.