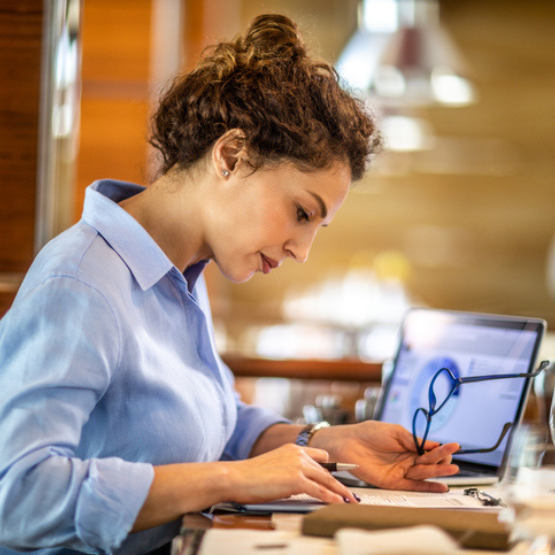 Products and Services
Designed for the unique needs of community association management companies, we work with each customer to determine the products and services that will best serve their situation.  
Choose from:

Deposit Services
The core of most banking relationships starts with a deposit product, such as a checking account or money market. 
Talk to one of our bankers to learn more about our deposit services. 

Lockbox Service
Our in-house lockbox service was designed to quickly and securely collect and post incoming payments.
Payments are processed the day they are received. We provide an easily downloadable payment data file, which enables your firm to automate the posting process. Plus, an image archive of processed items is available 24/7 through your CommunityPLUS online portal. 

Industry Software Integration
We can integrate with many industry software packages, streamlining numerous day-to-day account functions.
Enjoy the benefits of industry software integration, including1:

Downloading daily payment files
Uploading homeowner validation and blocked files
Reconciling bank accounts
---
1 Integration features and functionality are determined by the industry software solution used by the customer.

Online and Mobile Banking
Our digital services allow you to complete many common banking transactions from your computer or mobile device. 
With Online and Mobile Banking you can:
Check account balances

Deposit checks (with Mobile Banking and/or Remote Deposit Capture)

Verify deposits
Make North State Bank loan payments
Confirm checks that have cleared
Transfer funds between North State Bank accounts and other financial institutions
View check images
View, print or save eStatements which are identical to our printed and mailed statements, including check images.
Pay bills
Issue stop payments

Cash Management
Take Online Banking to the next level with the addition of Cash Management Services.
Cash Management services are designed to help you maximize cash flow and streamline operations. With it you can: 
Assign customized access and rights per user
Electronically draft homeowner dues/fees
Initiate wire transfers
Require dual authorization to complete certain transactions, such as ACH activities or Wire transfers
Detect fraud with Positive Pay, which helps detect altered or unauthorized checks.
---
Fees may apply for Cash Management services.

Remote Deposit Capture
Deposit checks using your mobile device or a desktop scanner and our Remote Deposit Capture technology.
With Remote Deposit Capture, you can deposit checks in three simple steps:
Scan a check using a DepositScan scanner or take a photo with your mobile device.

Upload the image to the secure bank website.

Follow the prompts to deposit your funds.
To get started, you need a North State Bank business checking account, Internet access, and a DepositScan check scanner or mobile device.
---

Payment Processing
Our payment processing solutions can help expand your customers' payment options and streamline your operations.
We offer flexible payment processing solutions, including:


Lockbox services
Automatic drafts through ACH
Credit Card and eCheck processing

Insured Deposit Network
Through our membership in the IntraFi Network, your organization can access multi-million-dollar FDIC protection with an Insured Deposit Network account.
We offer two Insured Deposit Network account types:  
Insured Cash Sweep (ICS) is a money market-style account with a limited number of withdrawals. 
CDARS is a CD-style account, where funds are considered a time deposit, meaning there is a specified period of maturity based on the selected term.