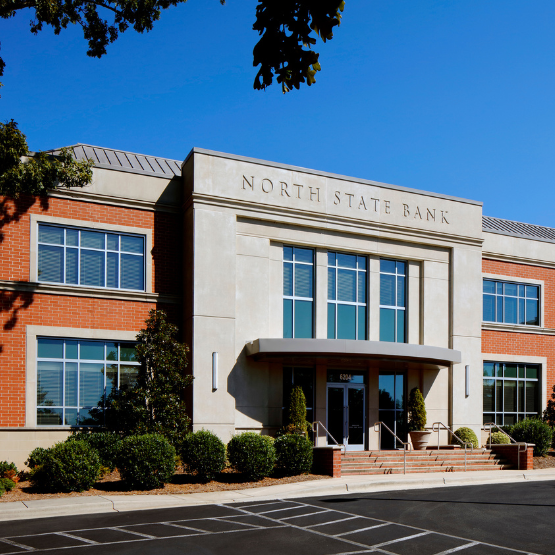 Who We Are
CommunityPLUS is a division of North State Bank, an independent community bank founded in 2000 and headquartered in Raleigh, North Carolina. We serve community association management companies throughout the nation, with products and services tailored to meet the unique needs of this industry.
Welcome to CommunityPLUS
Our history
Founded by veteran banker 
Larry Barbour
, we provide an unmatched level of service with a spirit of friendship. Along with former 
Community
PLUS president Sandra Temple (retired), Larry's roots with the association industry date back to the 1980s when he became involved with the Community Association Institute. He made the first association loan originated in North Carolina and 30 years later remains committed to serving this industry at the highest level. This commitment led to the creation of 
Community
PLUS as a dedicated division of North State Bank in 2009.
Who do we serve?
From coast to coast, we work with community association management companies that serve homeowner associations of every size and complexity.
Can a North Carolina-based community bank meet my company's needs?
In short, yes. CommunityPLUS has two key strengths. First, we are agile. As the industry changes, we change in real-time to meet those needs. Second, our bankers are empowered decision-makers. Red tape, lengthy review delays and other bureaucratic processes are eliminated. We seamlessly serve customers from North Carolina to the west coast and in between.
Products and services focused on efficiency
We built our deposit, loan and service offerings hand-in-hand with industry veterans to give companies like yours the power and control you need to run effectively and efficiently. From our in-house lockbox and operations center to industry software integration, we are confident you will find our services to be among the best.
What sets us apart?
In a word: dedication. Dedication to serving this industry. Dedication to going beyond for customers. Dedication to being the best at what we do. Our bankers know your industry and financial services, with the goal of dovetailing the two to create the best possible scenario for you. From the bankers who serve you to those you connect with at our CEO Summit and other events, you will be standing with the best.